The company's history began in 1678 when Tanabeya Gohei the 1st opened a store in Tosabori, Osaka producing and selling Tanabeya Infusing Medicine.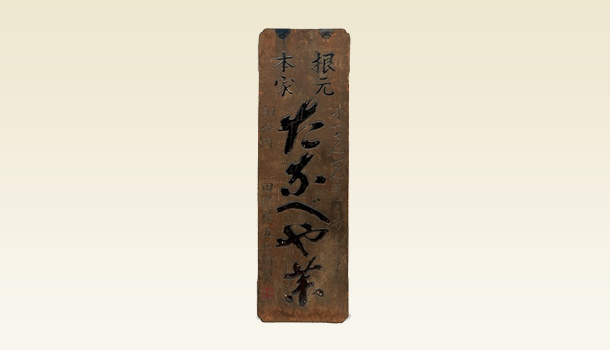 the sales revenue
379.8 billion yen
In FY2019, the sales revenue of was 379.8 billion yen and core operating profit was 190.0 billion yen. Overseas sales ratio was approximately 28%, royalty revenue accounts for a large portion of the total sales.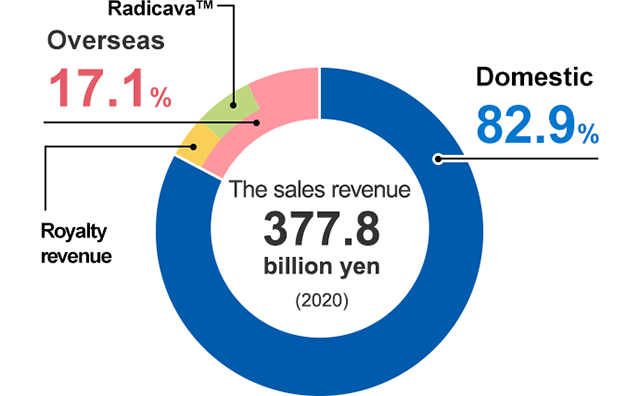 sales of ethical drugs 98%
98% of sales were from ethical drugs.
Ethical drugs: Drugs prescrbed by a doctor
OTC drugs: Drugs that do NOT require a doctor's prescription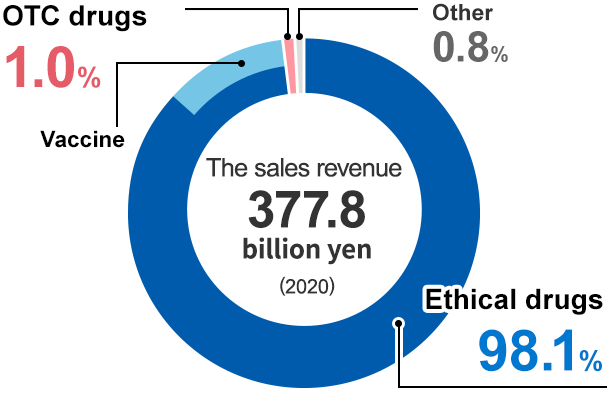 Through the discovery of drugs that address unmet medical needs, centered on four priority disease areas — immuno-inflammation, diabetes and kidney, central nervous system, and vaccines — Mitsubishi Tanabe Pharma will strive to contribute to the health of patients around the world.

6,987 employees


End of FY2019
The Group has positioned its approach to diversity and inclusion as one of its management strategies. We have organized that approach into the Diversity Promotion Circle, and we are advancing initiatives on that basis for leveraging diverse human resources and maximizing results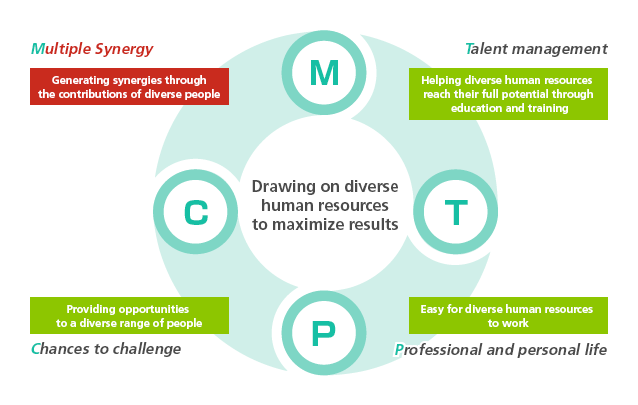 In accordance with the corporate philosophy , the Group believes that its ability to survive and grow depends on the provision of social value and a contribution to the achievement of a sustainable society through the Group's business activities. To clarify that idea and reinforce our initiatives, we have designated material issues that we need to address as materiality.
1

Pharmaceuticals and healthcare services with differentiated value

2

Reliable products and sustainable supply

3

Appropriate use of products

4

Ethics, fairness and sincerity in business practices

5

Stakeholder engagement

6

Employee health, diversity and inclusion

7

Social contribution activities for health
the first ALS
treatment option
in 22 years in the U.S.
Radicava is world's first demonstration of control to slow the decline in the loss of physical function in ALS patients and as the first FDA-approved ALS treatment option in 22 years in the U.S., it
An estimated 5,000-6,000 Americans are diagnosed each year with ALS.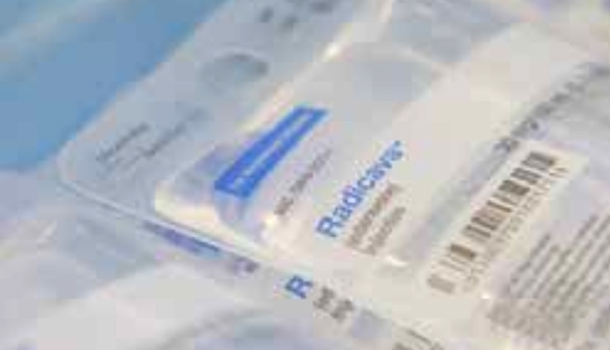 Tanamin
114th place in
Yuru-Chara Grand Prix
Tanamin, Mitsubishi Tanabe Pharma's original character, is a fairy with big blue hands covered in fluffy white fur.Tanamin makes everyone feel better with a big hugs.